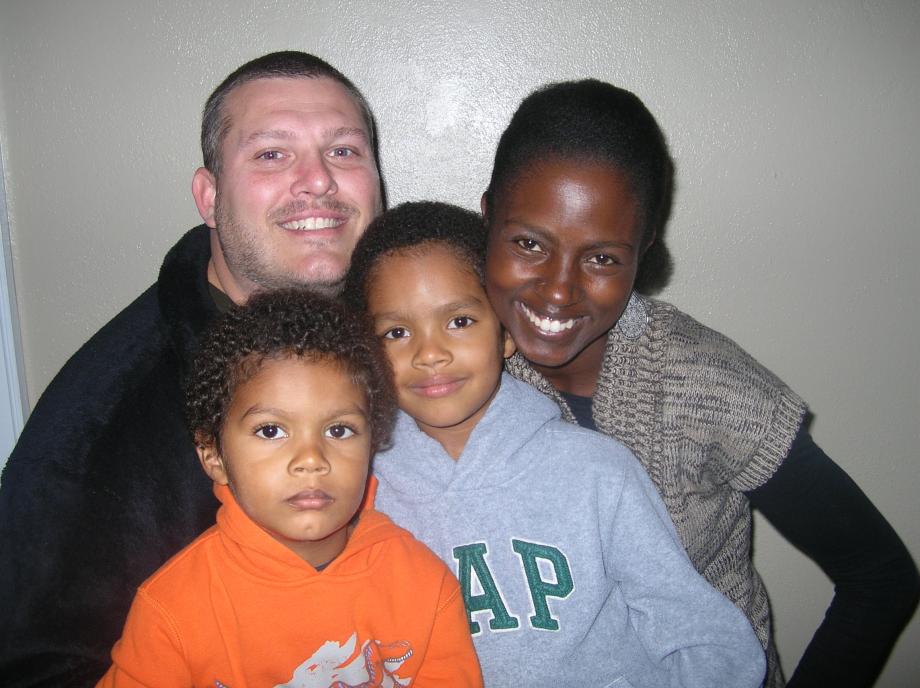 AARON, AIDAH, AARON JR, & AUSTIN

After leaving a life of drugs, alcohol, attempted suicide, and much more, God drew me out of a life of
despair and saved my soul. God called me to Africa a few months later at the age of 16. After years of
preparation I was approved by COGWM and did a 1 1/2 year internship with Emma's Kids in Mufulira,
Zambia. I was then sent to Discipleship University in Eldoret, Kenya in order to oversee the business office,
building projects, farm, and general maint. of a 17 acre campus. This is were I met Aidah, my wife, and we were
married while in Kenya. After 4 years a tribal war broke out between my wife's father's tribe and her mother's
tribe. Thousands of people were killed during the 6 month conflict that was ultimately ethnic cleansing. After
enduring several months with several very close calls we decided to return to the USA. Two weeks after we
arrived my wife became pregnant with our first son Aaron Jr. He is now almost 7 years old and our second
born son Austin is now 4 years old. Our oldest son was diagnosed with Asperger's syndrome (high
functioning autism). Due to this we have struggled with our calling, because like any parent we want the best
for our children. The draw of our calling is now so great that we can't deny it. We are trusting the Lord to
open doors and help us to raise our children in an environment that is very different than anything that they
have ever experienced.